About Me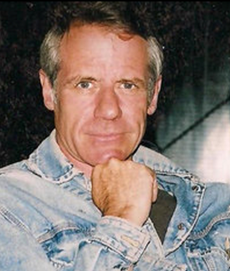 Biography of Brian Wyers
In 1987, Brian showed the 65 faux finishing and specialty paint techniques he had learned at the Day Studio of California for the International Interior Design Exposition at the Metro Toronto Convention Centre. An immediate success, he went on to specialty paint finish some of Toronto's most famous landmark buildings and for its more prestigious inhabitants. To this day, he retains a reputation of diverse abilities, design skills, and colour acuity.
For the 20 years prior to this, Brian enjoyed a career of window dressing and trade show exhibition. He worked freelance mainly in the Yonge, Bloor and Yorkville areas as well as department stores including Eatons, Holts, and the Bay. He became known for his innovation and trend setting styles.
In the mid-sixties, Brian studied Architecture at Ryerson, with the honour of having his renderings displayed at trade shows to represent the school.
From an early age, he painted canvases that he sold privately. His first public showing was at the Toronto Art Expo in 2005, where he received tremendous accolades and invitations to show his oil paintings in Canadian and U.S. galleries.
At present, he has culminated these skills and created a body of work, mainly florals, that are large, colourful, and dramatic, in a look he refers to as "Powerful Serenity."